News alerts: click

here

for the latest updates.
Support your Board and those neighbors that serve. If you have concerns, come to a quarterly Board meeting or better yet, volunteer and serve.
Lot owner Information. Click here for Land records. Select Page: 25 and Insert: C
Calendar of Events
Check the Calendar

here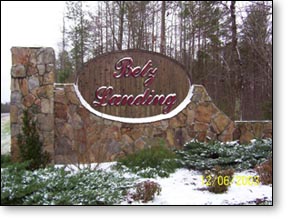 Board Meeting Schedule – 2017-18
December 9, 2017

March 10, 2018

June 9, 2018

September 8, 2018
Spring Clean Up and Picnic
April 21, 2018 – Cleanup starts at 8:30AM. Front Entrance. Come join us. Picnic social starts as 12:00 PM – Food served at 1 PM.
2018 Annual Meeting  has been scheduled for October 13th, 2018

Social starts at 12:00, 1:00 Lunch, 2:00 Meeting.
Here's the summer newsletter.

Board of Directors/Committee Members

President – Sam Frye – 301-367-1231 – Davisfrye@aol.com
Vice President – David Dustin – 301-503-1514 – ddustin46@gmail.com
Secretary – Cindy Howard – 703-425-2463 – cindyblueyes@aol.com
Treasurer – Janice Frye – 301-367-1231 – Aurinia1967@aol.com
Director – James Ankeney – 804-642-6525 – dankeney@cox.net
Director – Matt Church – 301-471-8807/301-694-0824  –  mlchurch873@gmail.com
Director –  information coming
Director – Robert Silva – 732-506-6560 – cva38shang@verizon.net
Director – Joe Thompson – 804-450-9606 – jm.thompson332@gmail.com
Maintenance Chair – Position vacate. Please volunteer.
ACC Chair – Joe Thompson 804-450-9606 jm.thompson332@gmail.com
Architectural CC – Janice Frye – 301-367-1231 – Aurinia1967@aol.com
Architectural CC –  Sam Frye- 301-367-1231 – Davisfrye@aol.com